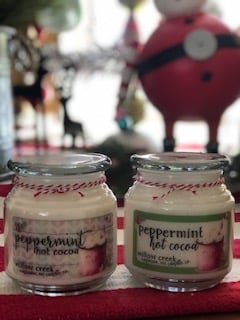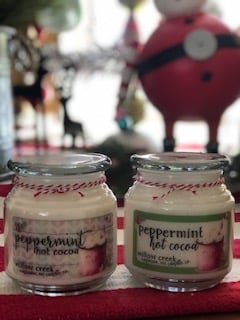 Peppermint Hot Cocoa - REGULARLY $25
$13.00 / Sold Out
A Limited Edition 18 oz. Elevation Jar with a glass lid. This candle is hand poured in small batches, double wicked soy wax for optimal burning results. You will get 100+ hours of burn time from this candle. This candle does not have corresponding melts, it is only available in this size at this time.
This candle is available in two label designs, please note in the comment section which style label you would prefer: All Over Design or Green Border Design. If no preference is made we will choose for you.
Scent description:
Rich, creamy & warm cocoa with a light dusting of crushed candy canes. This scent will take you back to snuggling up on a cold, snowy day in front of the fireplace.